#1 Best Selling LED S.AD. Bulb in the World.
$60.00 Savings, While Supplies Last !!!
Why pay over $200 or even $300 for an Apollo S.A.D. GoLite* or LiteBook* or Philips when you can use our your existing light fixture/lamp with our S.A.D. Light Bulb !!!
Edison medium screw base, use on regular lamp. Yes, no special fixture needed.
*Products of the Apollo Light Systems, Inc.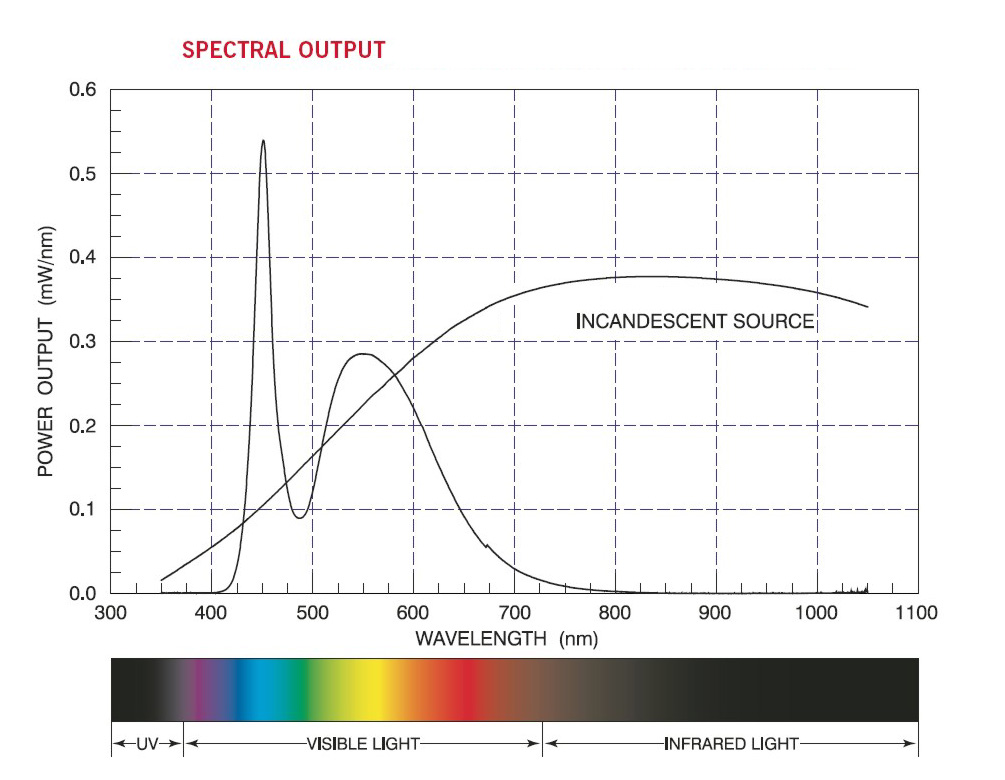 This is Dr. LED's S.A.D. bulb spectrum, much better than the Apollo's BlueWave* and at least twice as bright.
*BlueWave is product & trademark of the Apollo Light Systems, Inc.

Midnight Sun:
This is the latest generation of our best selling S.A.D. LED bulb.

A medium screw base bulb that works on most standard light fixture.
No special fixture needed.

Thousands of many happy users around the world have purchased our S.A.D. bulbs in the last 10 years with many "amazing" positive reviews.
•Typical usage time is 15 to 60 minutes per day.

•Optimally, use this first thing in the morning.

•Not recommended to use in the evening as you might have problem falling into sleep (melatonin suppression)!

•Position your face (eyes) at least three (3) feet away slightly off center from the beam. Or just use this at your reading lamp.

•Do not stare directly at the light, but the light must reach your eyes to achieve full benefits.

•About 30,000 lux at 150mm (4"); the recommended minimum SAD treatment requirement is 10,000 lux at 150mm.


THE STATEMENTS MADE HEREIN HAVE NOT BEEN EVALUATED BY THE U.S. FOOD AND DRUG ADMINISTRATION. THIS PRODUCT IS NOT INTENDED TO DIAGNOSE, TREAT, CURE, OR PREVENT ANY DISEASE.


Specifications:
Form Factor: PAR20
Base: Edison Medium Screw Base E26
Input Voltage: 120VAC 60Hz, UL Listed
Wattage Draw: ~8W
Lumens: ~600
Color Temperature: Cool White (~6000 o K)
Color Render Index (CRI): ~86
Main Beam Angle: ~40o
No UV output and dimmable.
Ambient operating temperature: -10
o
C to +40
o
C
Ambient operating humidity: 20%-80% non-condensing
Dimensions: 63.5mm (2.5") dia., 86mm (3.4") long
Weight: 135g. (5 oz.)
US Patented, US and International Patents Pending.