Marine Engine Room Red White LED Light
Marine LED Engine Room Light:
12V 24V The Gold Standard Engine Room LED Light.
Three US CREE High-Power LEDs
Surface Mount Low Profile 5/8" Red / Cool White High-Power LED Engine Room Light
Two wire installation with built-in dimming and red / white light selection with only one standard external power switch.
Powerful 750+ cool white lumen rated high-power flood LEDs provide the highest lumen-per-watt LED engine room light, outperforming other LED lights in its class.
Low current draw ~0.7A @ 12V.
Die cast aluminum alloy housing provides a ample heat sink as well as ingress protection to ensure long life operation.
Marine grade finish.
Ultra-long life. Shock and vibration resistant.
NMMA, USCG, ISO 8846 & SAE J1171 Ignition Protection Compliant.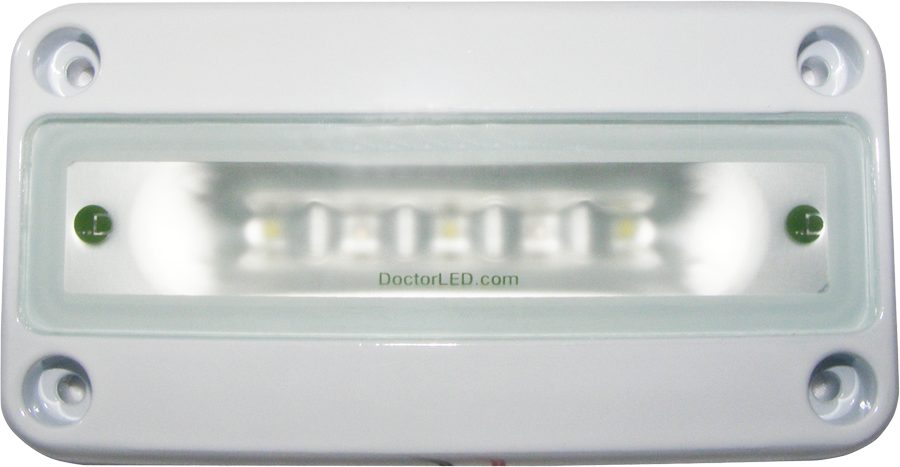 See a "How2" install video.